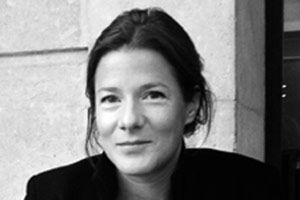 Emily has completed a large body of work in collaboration with practices both large and small, over the last 20 years.
Emily's designs include a wide range of projects from art galleries and swimming pools, through large commercial and education spaces, to the master-planning of university estates and a new residential quarter for a town in Devon. In all projects the identification of simple, strong concepts is the key to unlocking the opportunities provided by the site, the context and the clients' requirements.
It was as an associate at Rundell Associates, however, that she first worked on large high-end residential projects of a more intimate nature, and discovered that this is a type of project she enjoys very much.
She thrives on the close relationship between her and the people who own and will live and work in her projects. They, in turn, like the care that she takes, and they find her both easy and exacting to work with.
To quote a couple:
"I worked with Emily through a two year process of refurbishing a Grade II Listed house in Westminster. The process involved drawing up detailed plans, costings, obtaining planning permission, meticulous design and material selection of all the various details, selecting a contractor and, finally, project managing the works. Little did I know when all this started how much work, how many drawings, decisions and time, all this would take.  I was lucky to have had Emily as my architect. The skills required are too many to count, but Emily seemed to know all the answers and combined this with a flair for original design, technical skills and an incredible patience and forbearance towards me as client. I cannot recommend her highly enough, and I have no doubt she can rise to any challenge."
- Client, Maida Vale House 2013
"Emily's projects stitch together restoration and classic modern design. Her confidence and her playful nature allows our house to be fun, simple and most importantly a place you would want to be. She designed a 4 bedroom house within the footprint of our previously tiny-feeling mews house which manages to feel spacious, light and airy. She knows the importance of the quality of small things; the right amount of space to walk past in the galley kitchen, the right handle on a door or a switch on a wall. The parts of an interior that we touch every day are the parts that let us know how pleasant it is to live in her designs. It shows her attention to detail, a love of what she does and a wish for the client to continue to love their home for a long time to come."
- Client, Notting Hill Mews 2011