Bridge Studio
The new Bridge Studio links the existing art production studios at Unit 21 with the residential buildings at Chalford Place on the other side of the River Frome.
The main studio space is top lit with generous roof lights, and the tall internal walls offer excellent hanging space for large canvases. A large dining room with connected kitchen and a painting studio open off the studio, both allowing fantastic views of the river through their floor to ceiling windows. The building spans a total of 18m over the river and is designed to support loads in excess of 2.5 tonnes/m2 so that heavy art works can be transferred between the different studios and across the river to the loading area. A travelling gantry crane is fitted in the studio space to assist with moving large art works.
The key design challenge of the project, beyond providing a physical link across the river, was mediating between the large industrial bulk of Unit 21 and the refined stone work of Chalford Place, a 16th century, Grade 1 listed house. This has been accomplished with a combination of careful massing and the use of natural materials and traditional building techniques. The single storey, painting studio and dining room that face Chalford Place help to lessen the impact of the taller studio structure beyond, whilst vertical untreated oak boards and Cotswold stone walls laid in a traditional herring-bone bond provide a material connection with the listed building.
Chalford Bridge Studio, skillfully manages to respect the historic character of Chalford Place whilst acknowledging the industrial heritage of the Frome valley.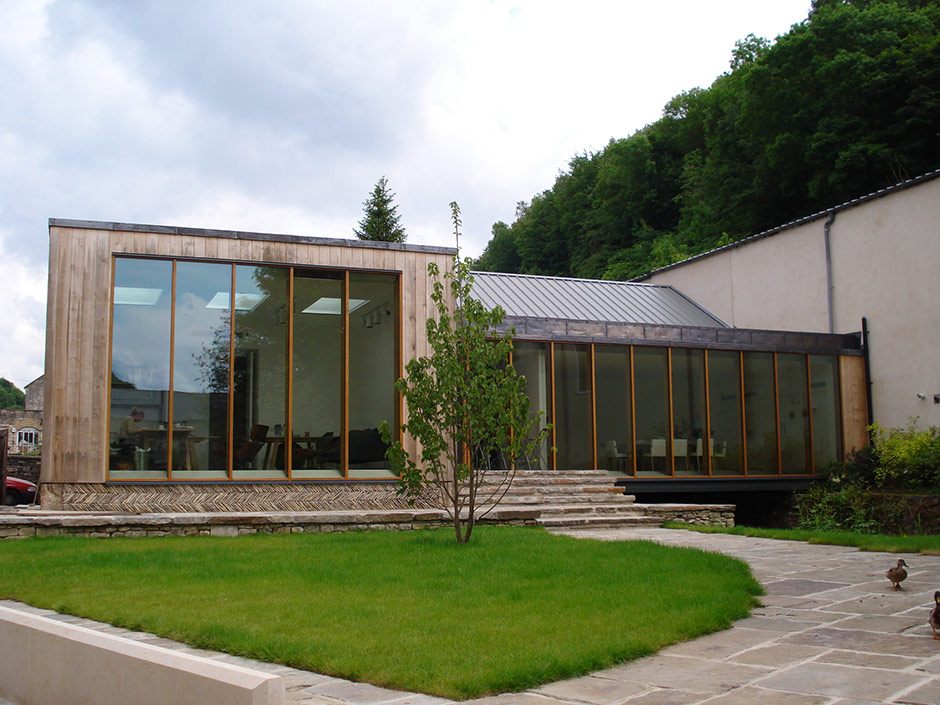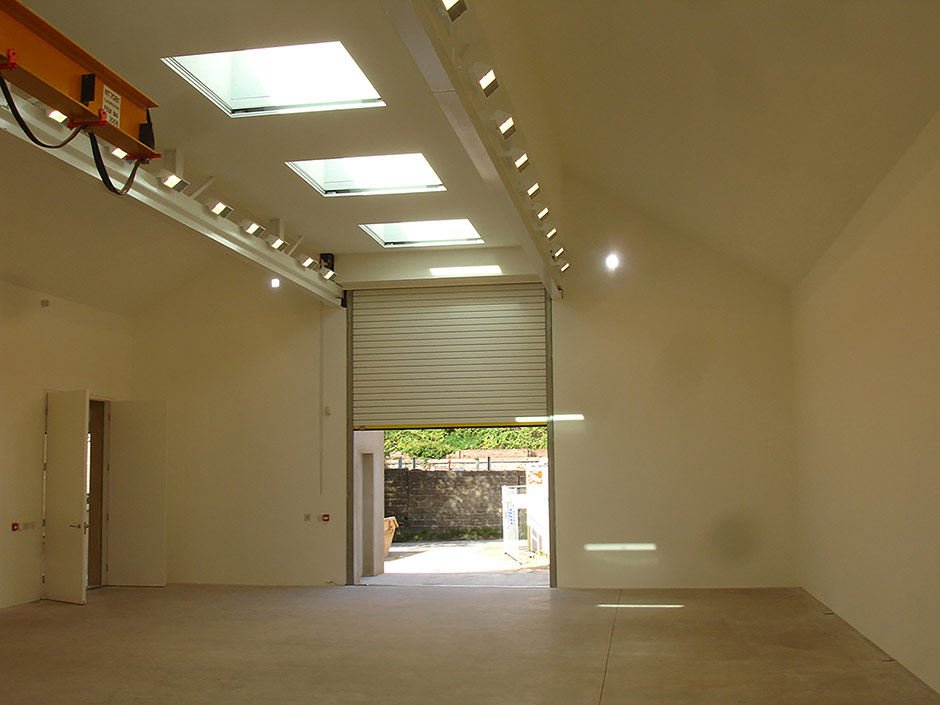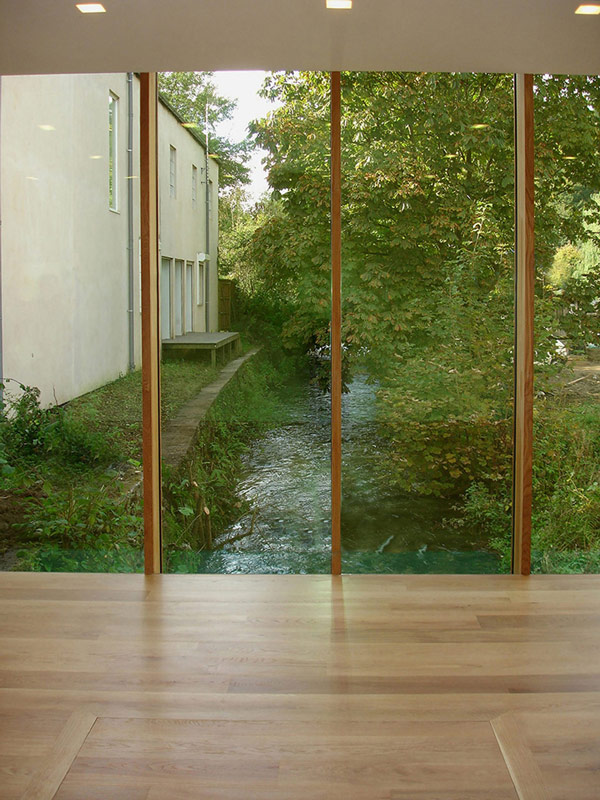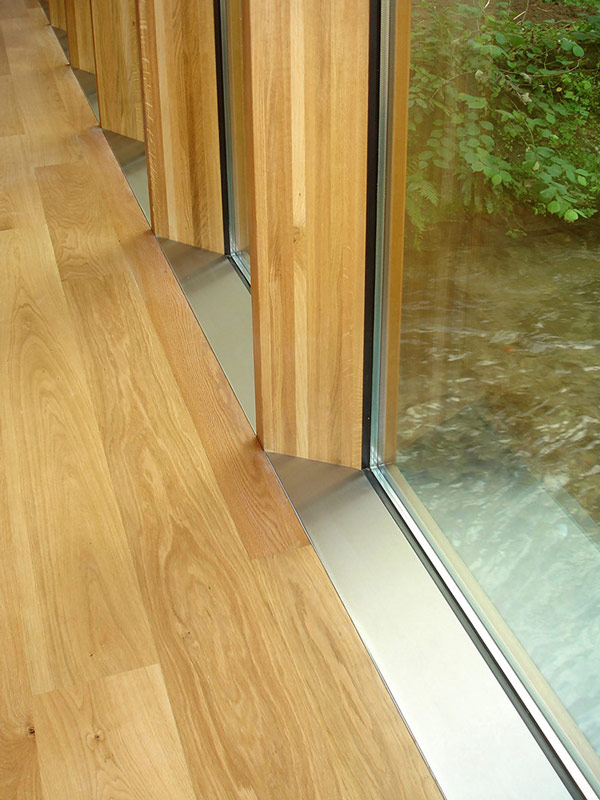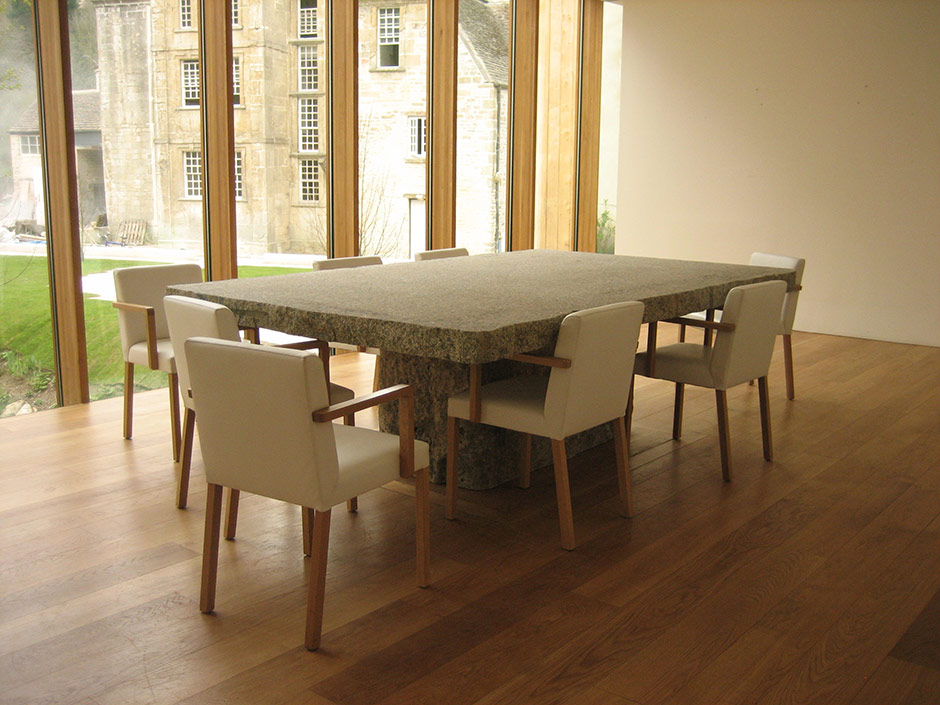 © MRJ Rundell Associates Ltd