Dragons
Two new buildings in the grounds of a Grade 1 Listed 1930s dwelling by Connell Ward & Lucas, a pioneering firm of architects.
The first stage of the project involved the creation of a new freestanding studio for commercial art production and a private study in the form of a cube. Despite the use of the extremely modest corrugated steel cladding, great care was taken to ensure the detailing allowed the façade to be read as pure sculptural forms. The appearance of the sheet metal will alter over time.
The Cube (later shortlisted for a RIBA small projects award) was formed using a prefabricated glue-laminated timber with the structure exposed to form the interior. This allowed the bracing to be used as book shelving and for the display of objects. Windows are positioned to create privacy whilst enjoying the view of the South Downs. A very simple building, the heating is achieved by wood-burning stove.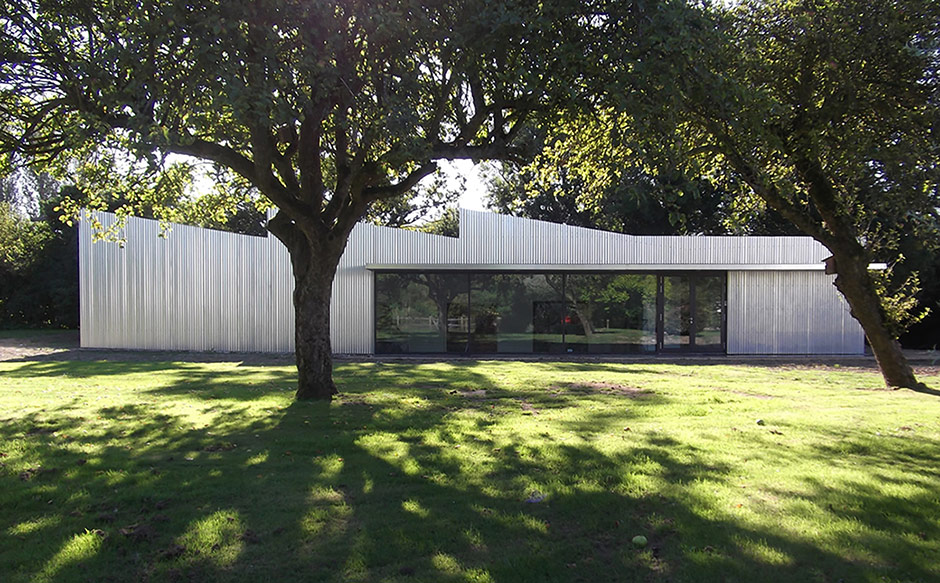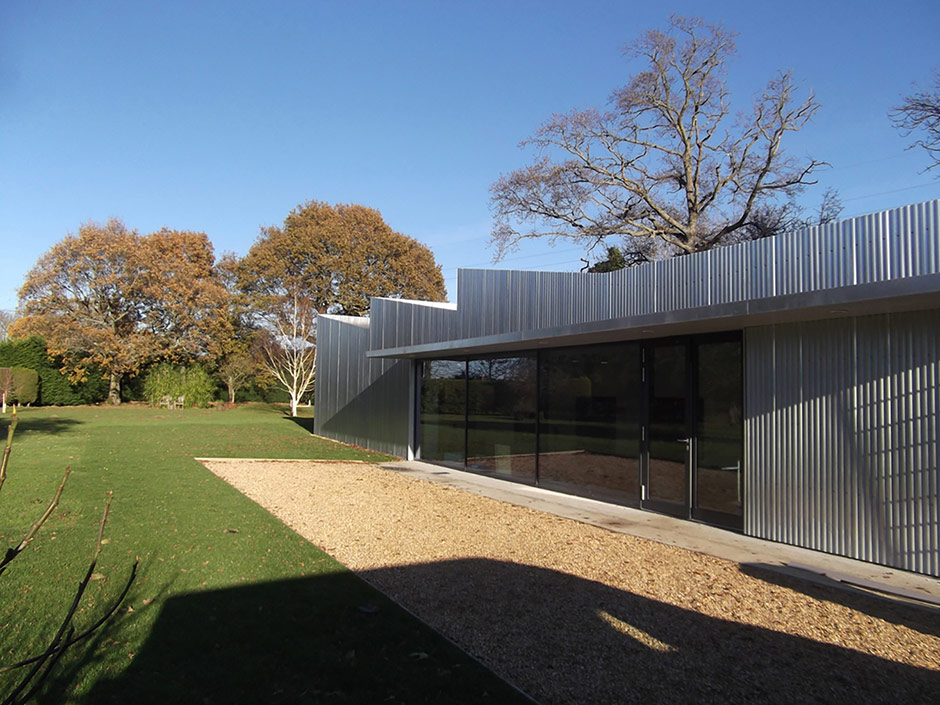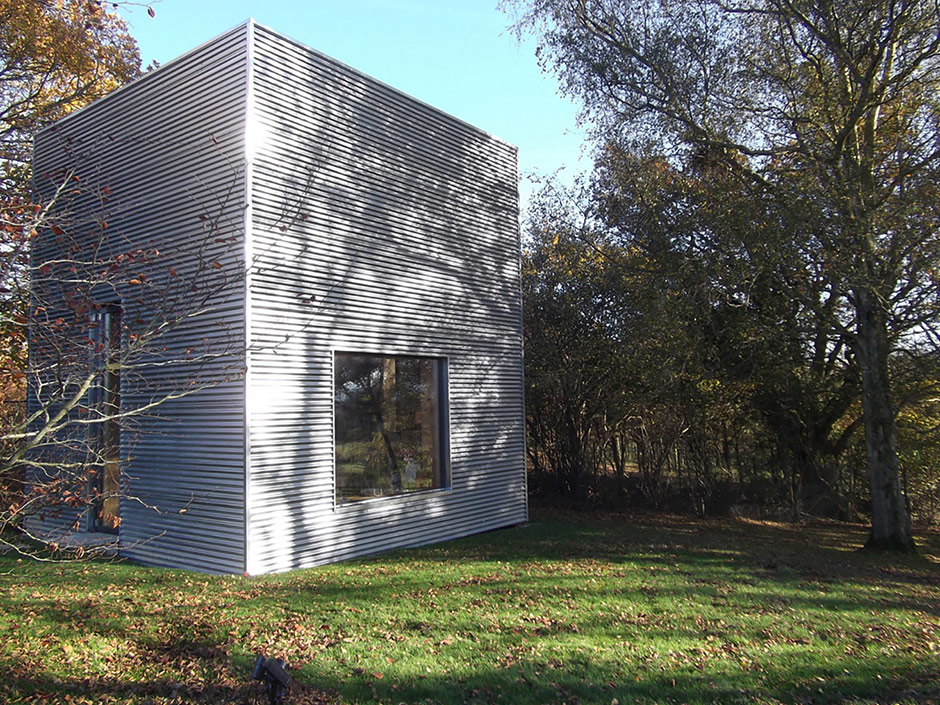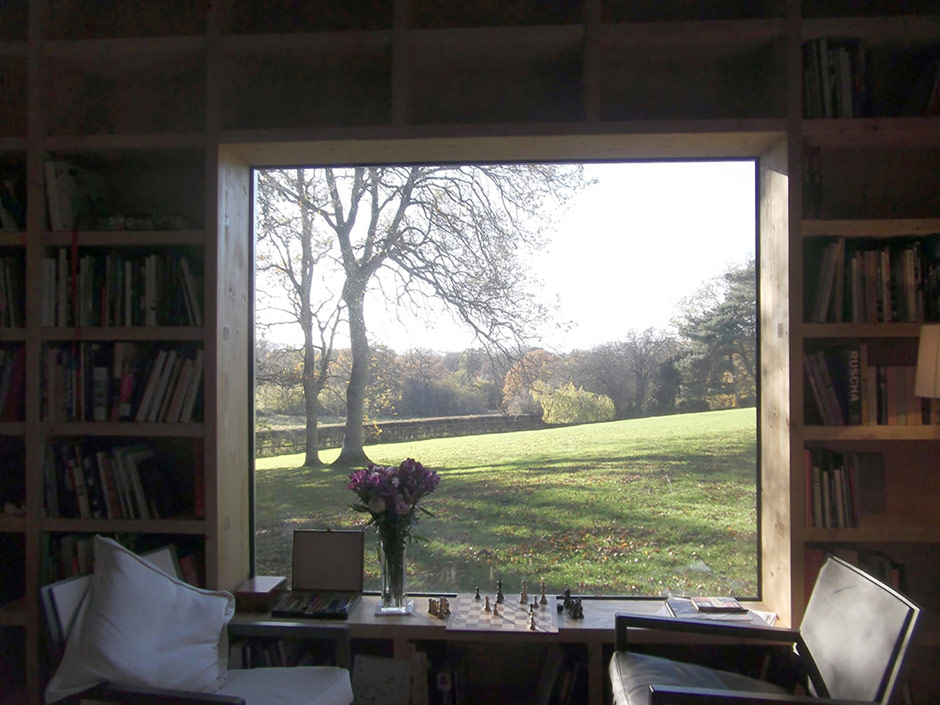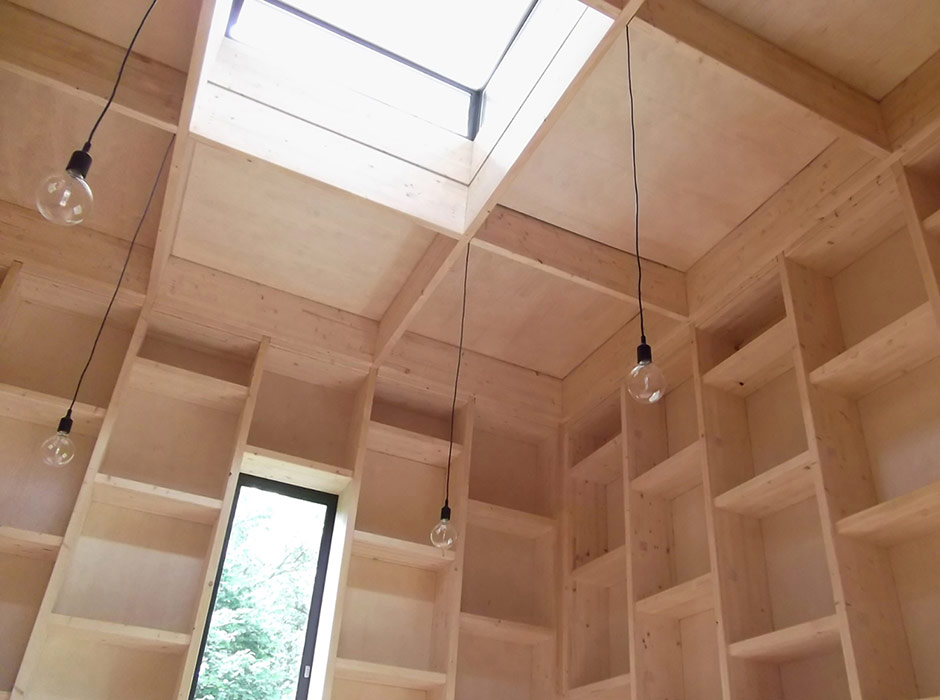 © MRJ Rundell Associates Ltd