Frome Farm
Frome Farm is a Grade II listed 16th century stone farmhouse in a beautiful setting in the hills south of Bath. The client asked us to turn the house, barns and orchards into a country escape for their family with plenty of fun for the kids and adults. 
The majority of the house dates from the 16th century and the layout was compromising the flow of spaces between different rooms. Listed Building Consent was obtained to remove a modern glazed oak room and the original staircase to the 19th Century dairy allowing a completely new layout to both main floors of the 19th century wing. Planning Permission was also granted for change of use to convert one of the original barns in industrial use to form a guest house with a clearly modern addition to the original barn structure.
In the main house an original stone wall was removed to form the open plan kitchen and dining room that has become the heart of the home. The living room retains the feel of an old country house while the master bedroom accommodates a 1930s mirror depicting Somerset apple trees next to a sumptuous copper tub and original 16th century open fire.
The landscape surrounding the house has been transformed with a new terrace added to the courtyard of the house, together with classical ponds and rills to the formal gardens and a new children's play space adjacent to the family kitchen.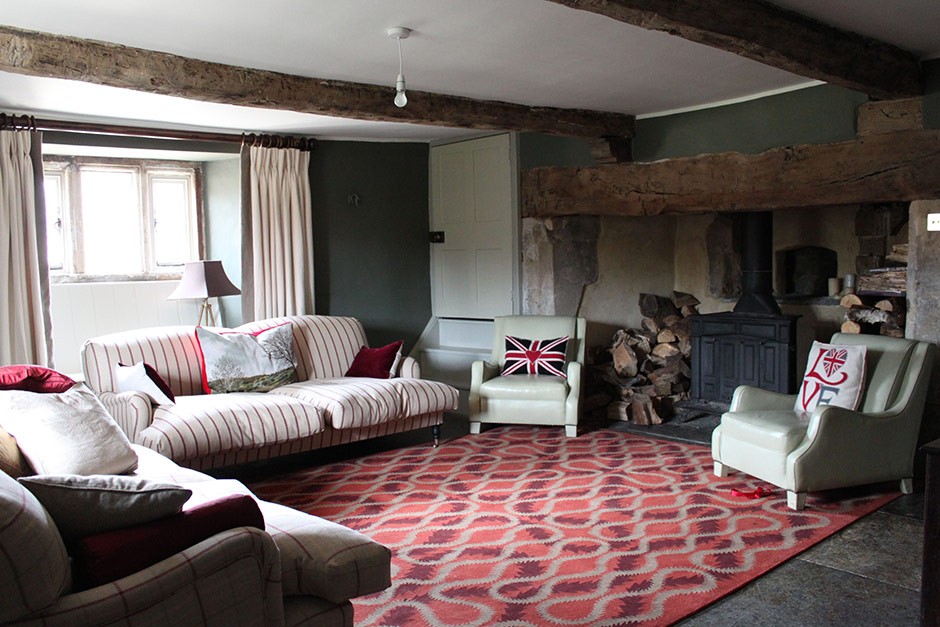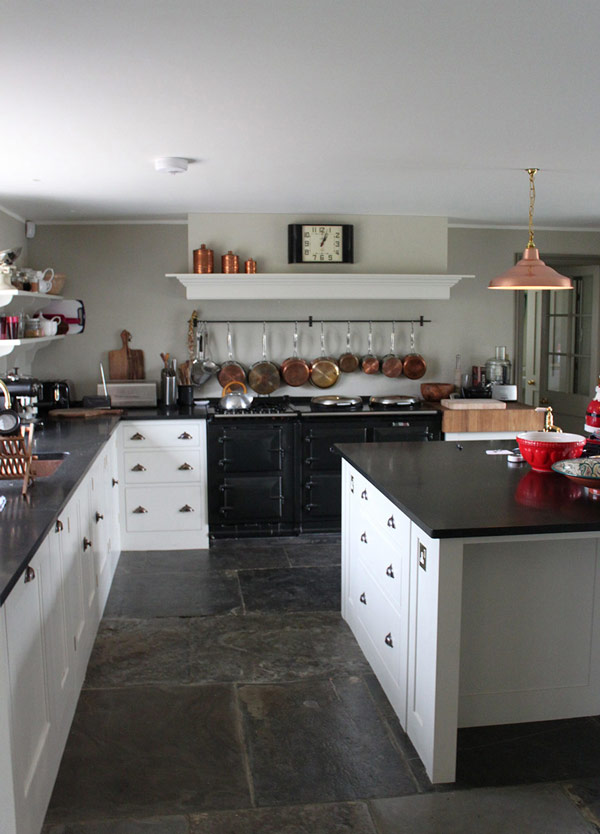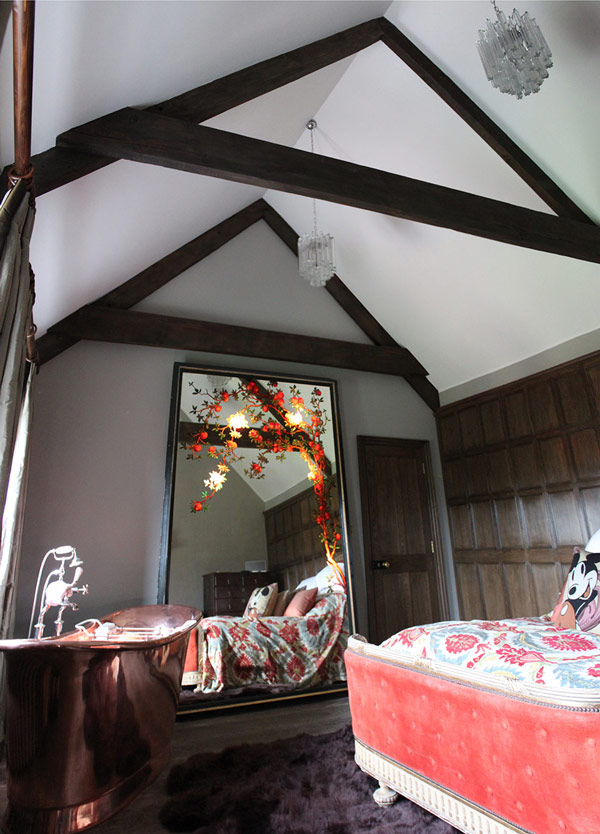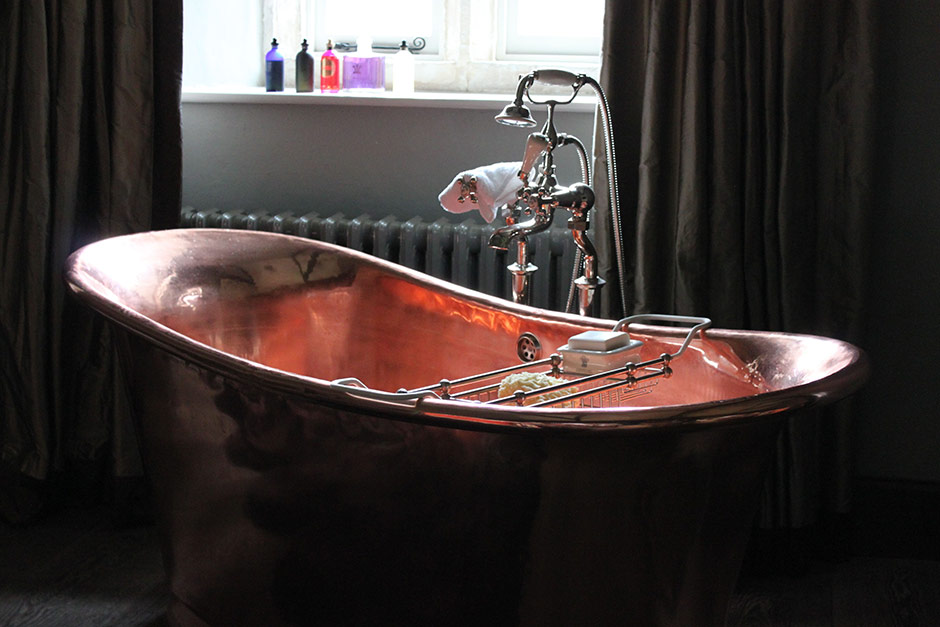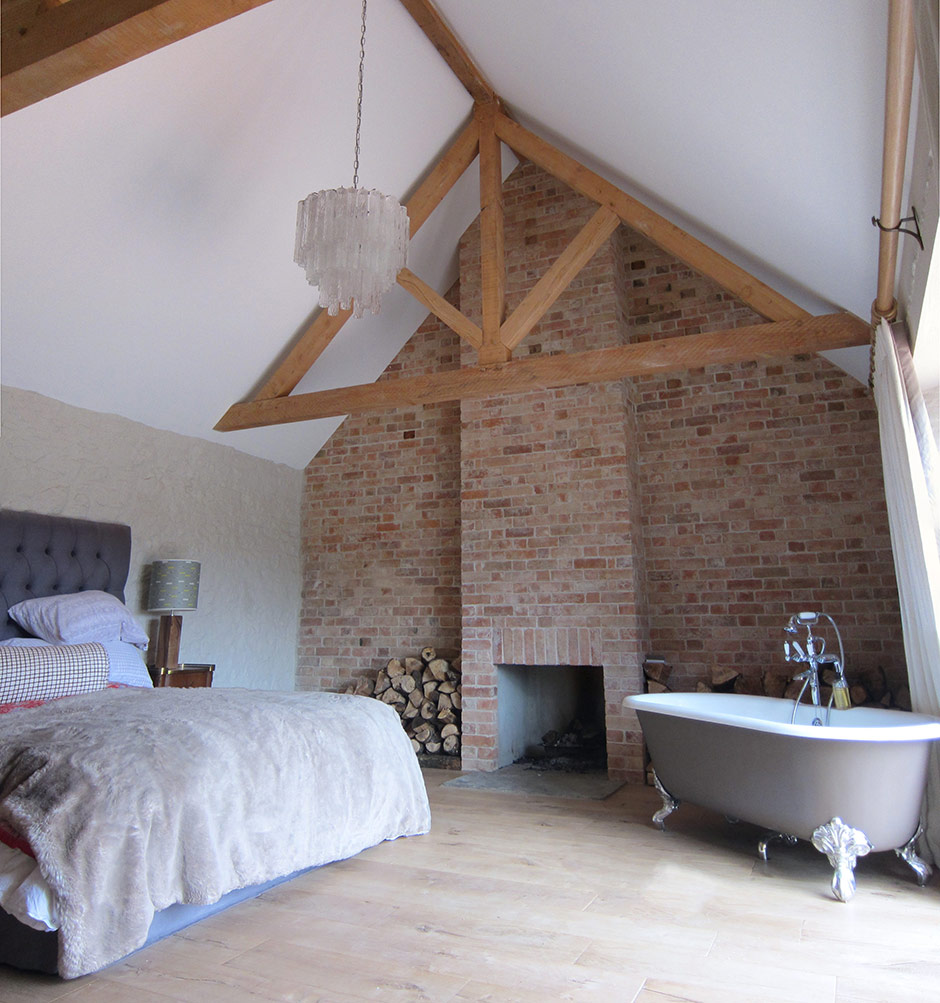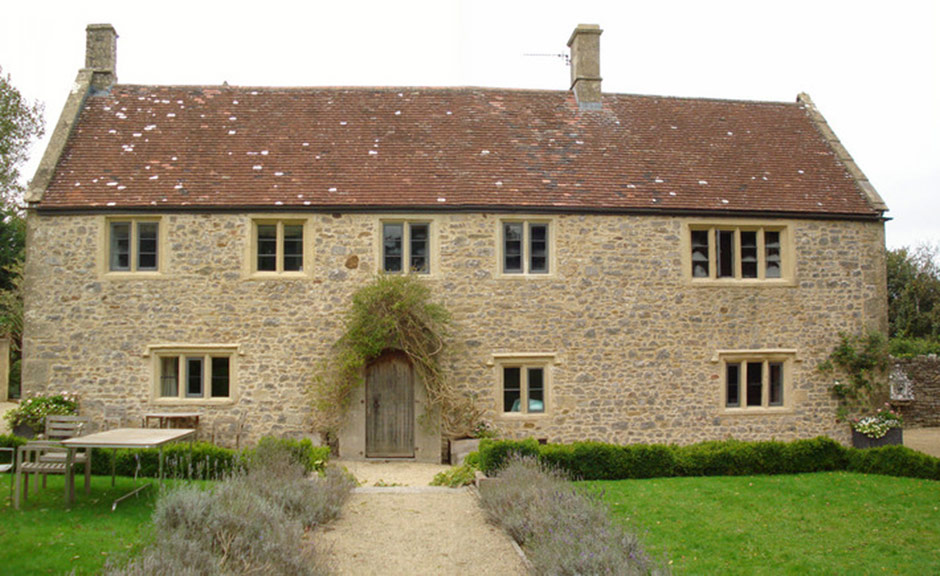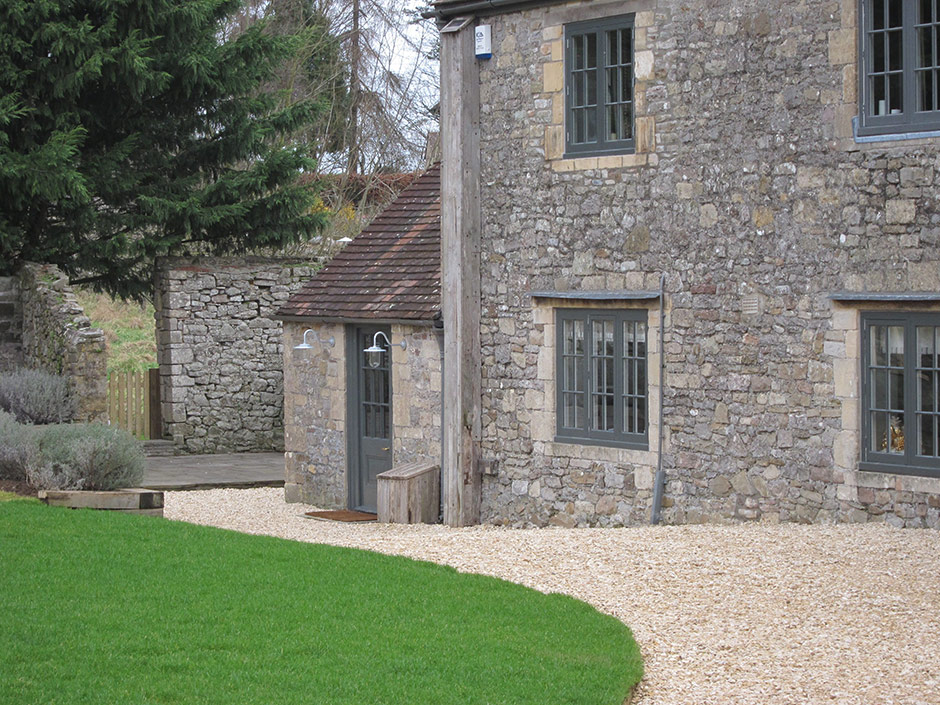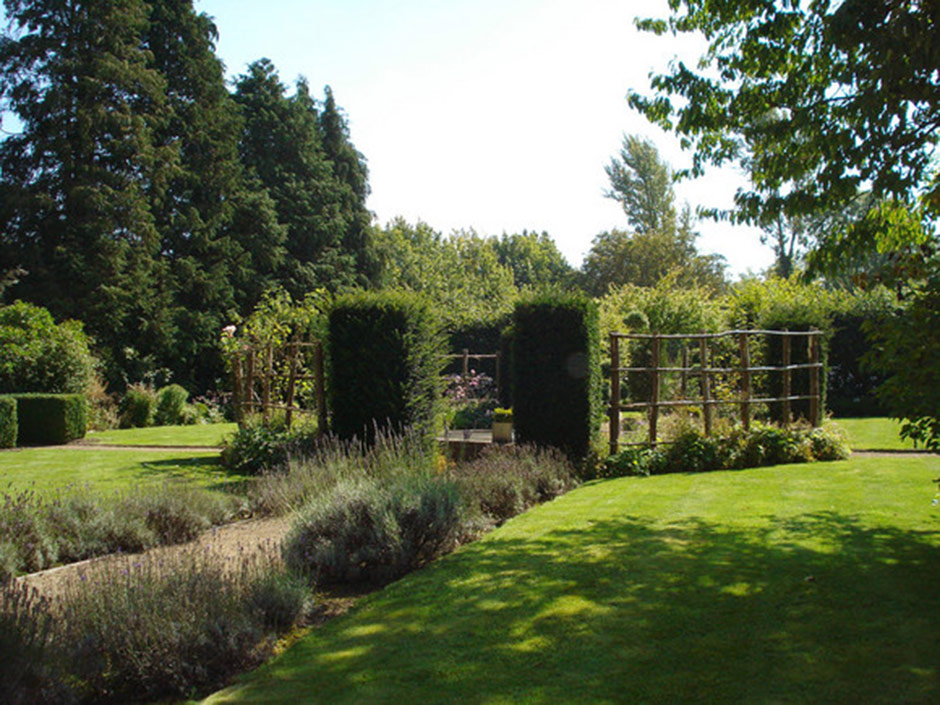 © MRJ Rundell Associates Ltd