The Magazine
The Magazine is a Listed building originally designed to store gunpowder at a time when Hyde Park housed many military buildings. Some interesting features of the Magazine included the use of copper fixings throughout to stop the gunpowder accidentally igniting and a pair of vaulted brick rooms with tall ceilings but natural daylight. Designs were initially requested through an extremely limited invited competition of just two practices for a new art gallery to compliment The Serpentine gallery which is located half a mile south of this site.
The design sought to retain and restore the existing building and introduce rooflights to create beautiful top-lit gallery spaces suitable for the display of paintings and sculptures. around the two vaulted rooms. These rooms were reserved for the display of artworks requiring a black-box space where all lighting can be completely controlled.
The most significant alteration proposed was the creation of a contemporary Pavilion to house a café and bookshop. This new building, clearly distinct from the historical structure was accessed via a new opening to the North of the old Guard House and the main entrance to the Magazine was from the South, maintaining the imposing porticoed elevation that is visible from the Serpentine bridge.
A landscaped courtyard to the side of the Magazine provided seating adjacent the café and room for events.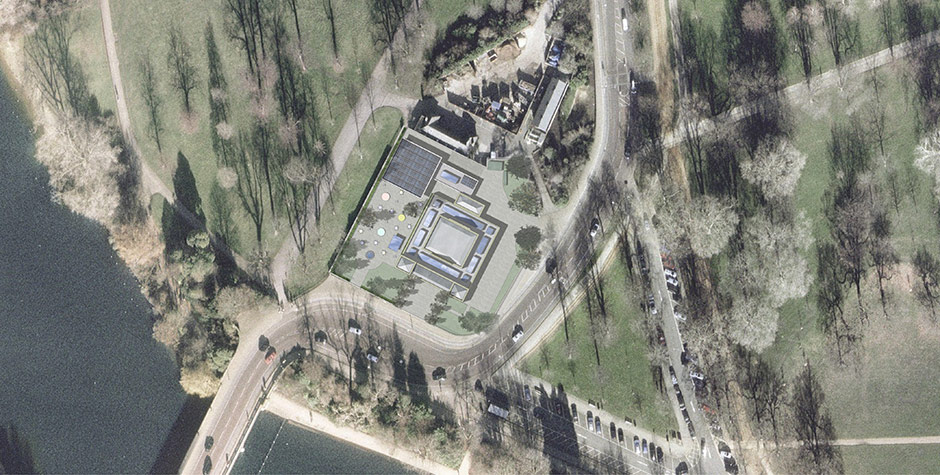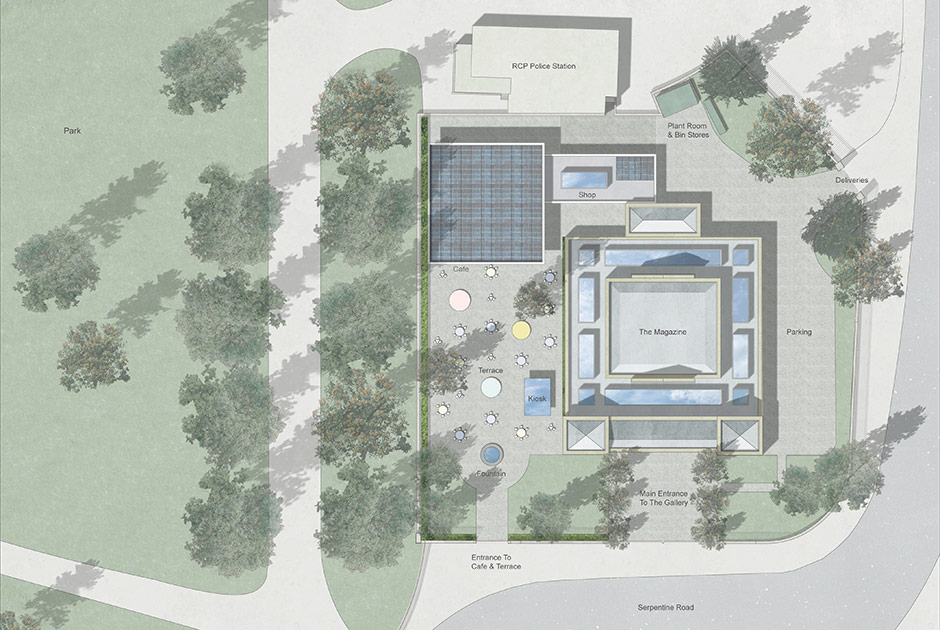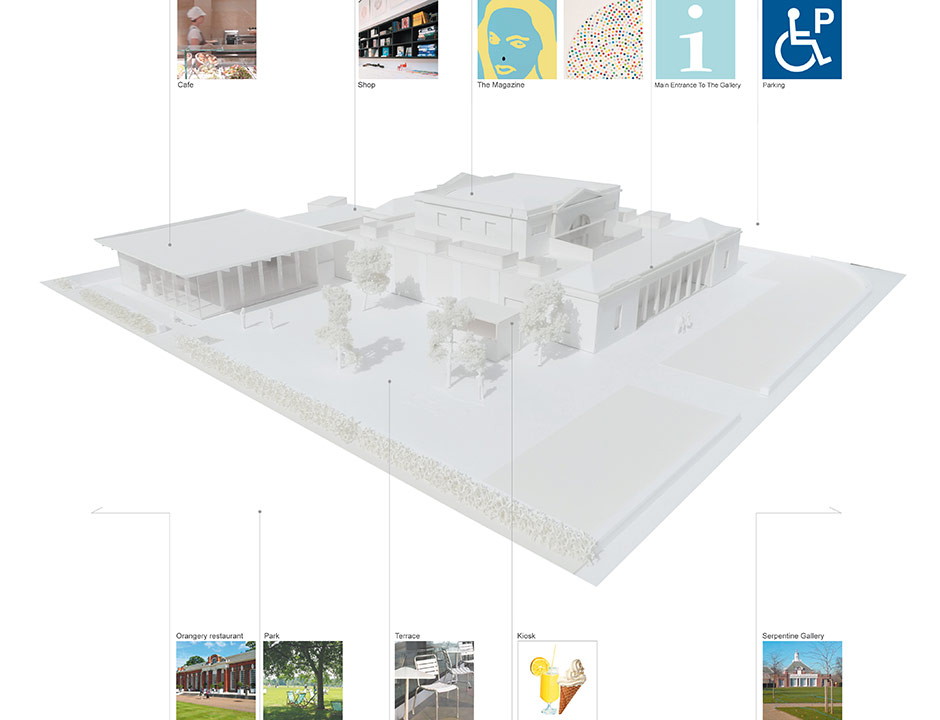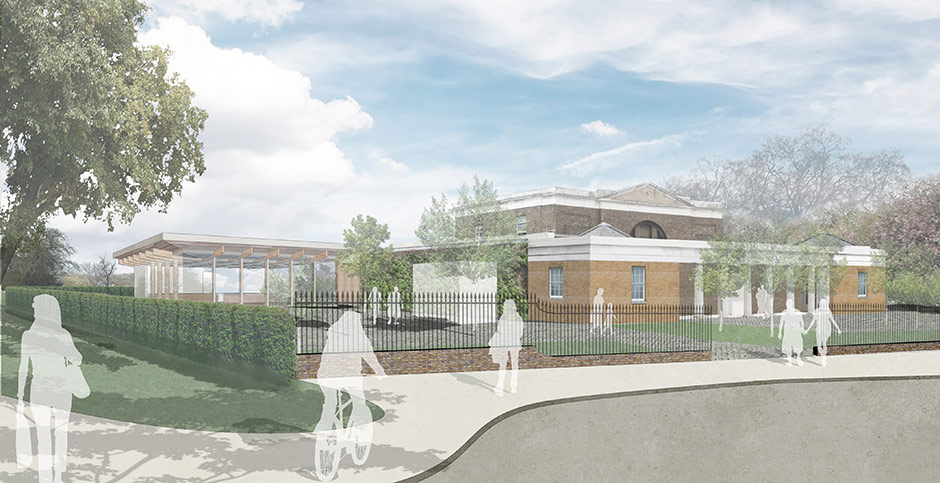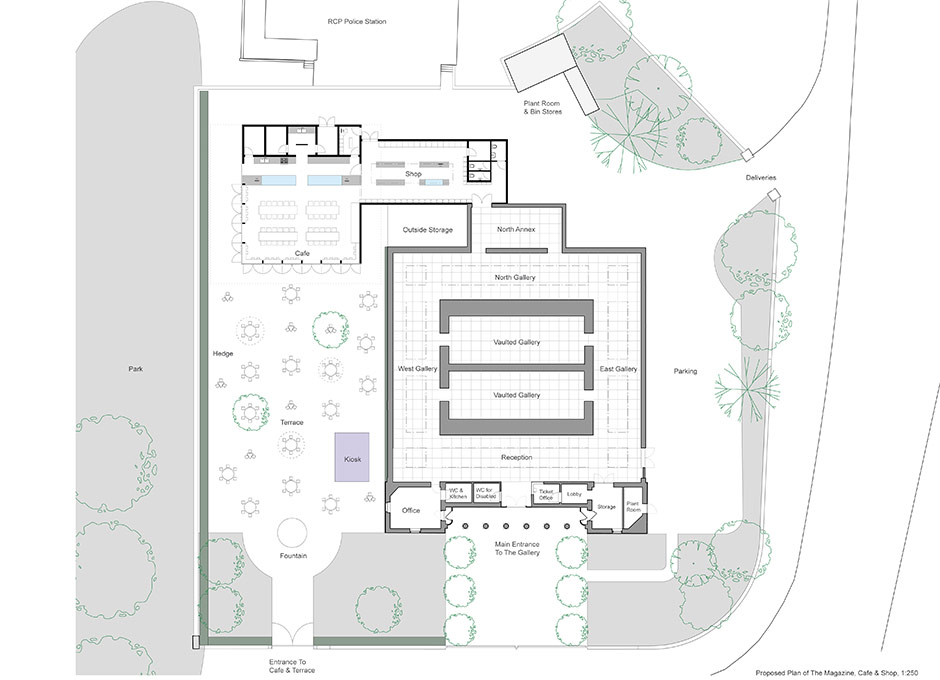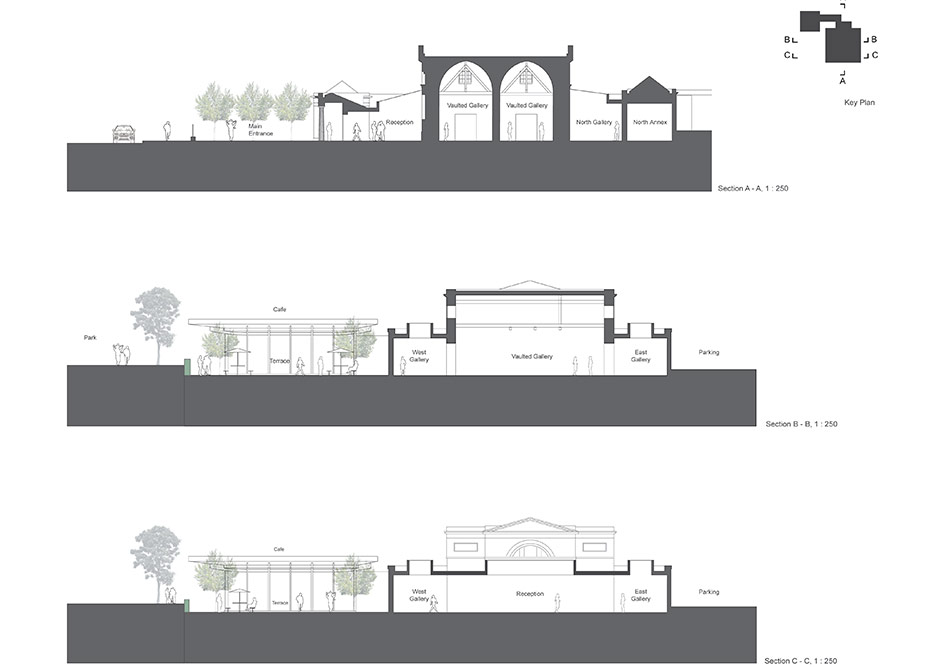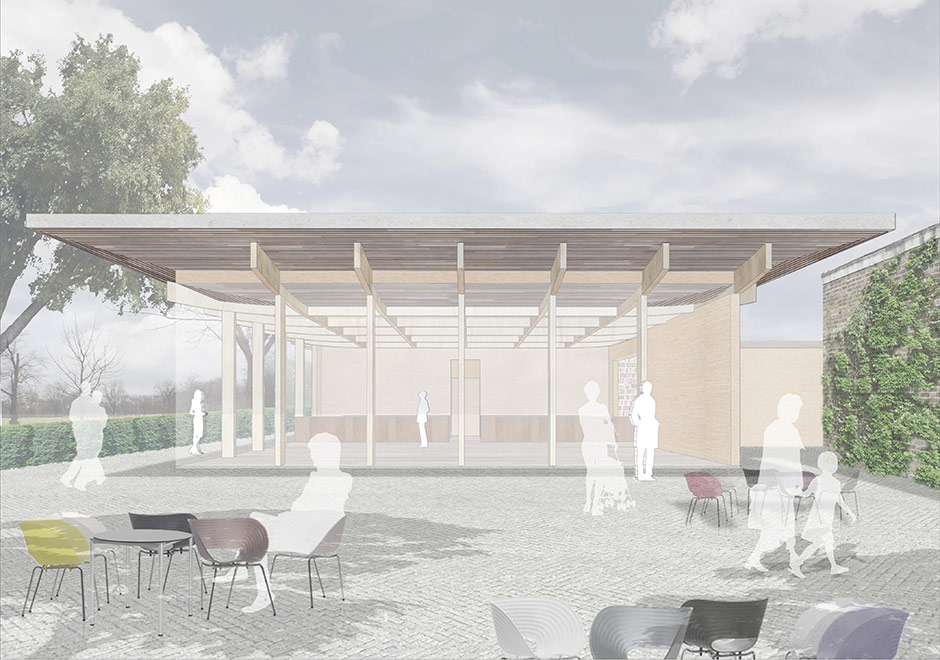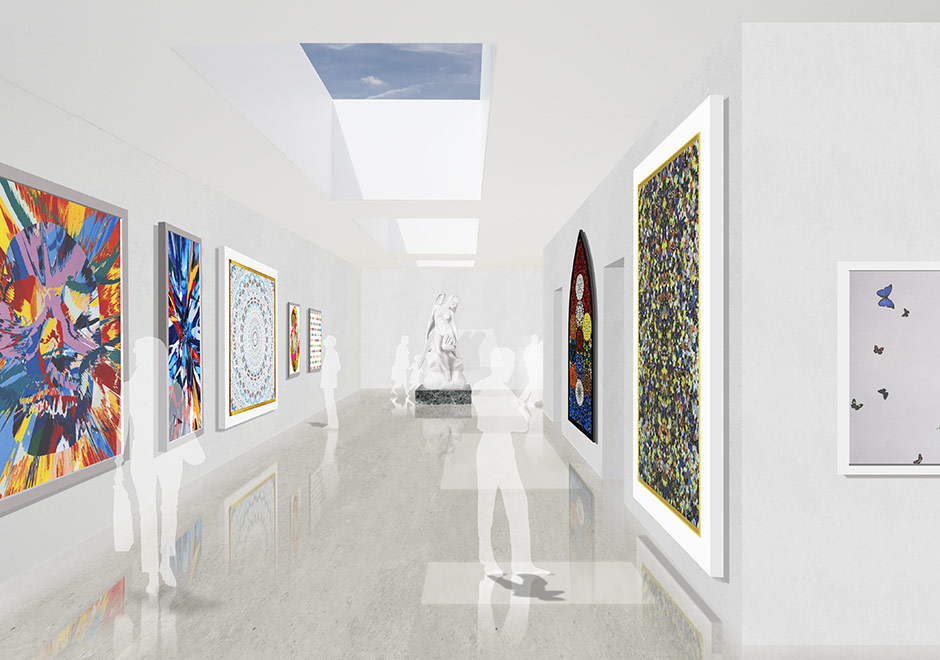 © MRJ Rundell Associates Ltd