Maida Vale
Maida Vale house is a Grade II listed 19th century townhouse in a beautiful setting in Little Venice. The house had been the subject of layer upon layer of alterations over the years, which generated a sense of incoherence. The client asked us to turn the house into a spacious and comfortable family home whilst accommodating an eclectic collection of rare artefacts and artworks. Key elements of the design include a generous family living and dining area opening onto the Japanese style garden, an elegant master bedroom suite and the use of bookmatched marble and interesting veneers throughout.
In the clients' own words:
"I got to work with Emily through a two year process of refurbishing a grade II listed house in Westminster. There were many quirky ideas and demands, ranging from a Japanese style garden, through the display and lighting for an art collection to rich marble designs.
I remember with fondness standing, with Emily, on a train platform of a remote Wiltshire village having, not for the first time, visited a purveyor of marble and stone. We'd had spent months agonising over various options for the marble only to find ourselves back at square one with only a few weeks to go. We'd ended up selecting a stone which we'd seen by chance on a previous trip. It hadn't been quarried in over twenty years and it's rich patterning was quite a gamble. I'm grateful to Emily for having had the patience to keep looking for the best option, and not pushing me to rush a decision which I might regret. I'm very happy that rather than settling for a commercially available stone, we were able to seek out the rare and unusual, at little incremental cost. The hardest part hadn't been selecting the marble - it had been creating an architectonic arrangement of the stone in the room and carefully cutting each slab to maximise their impact, and I had no hand in that. The best part was seeing the finished room; the result is simply stunning. She did this with the utmost good grace and humour."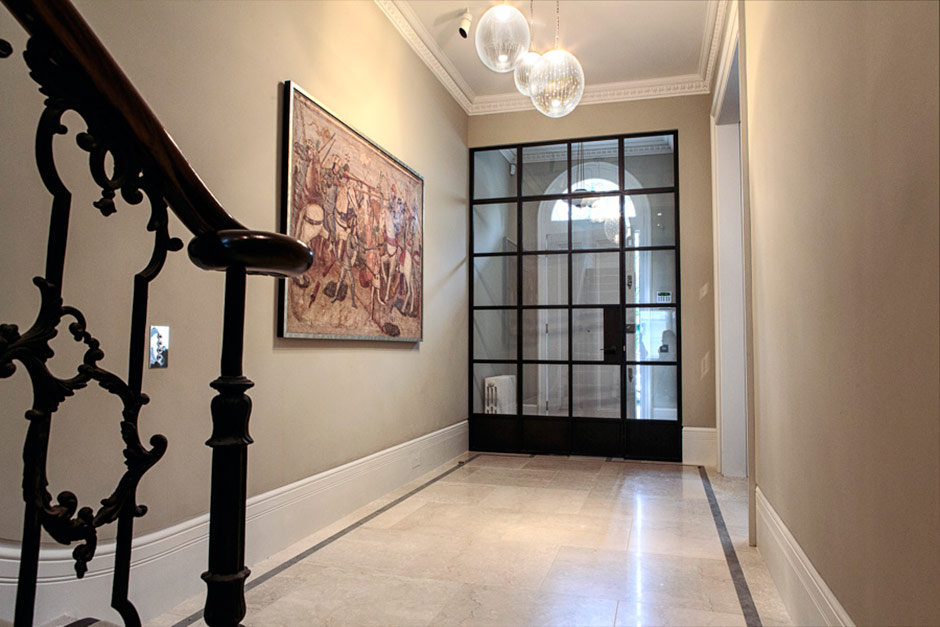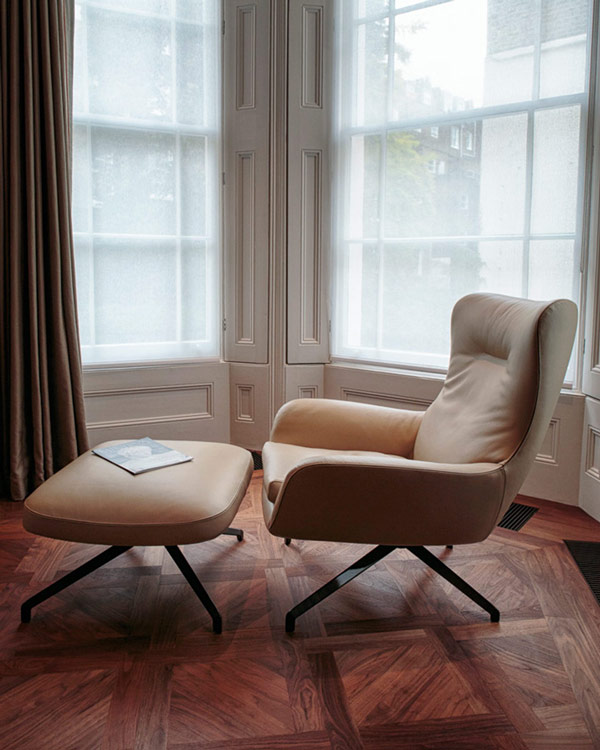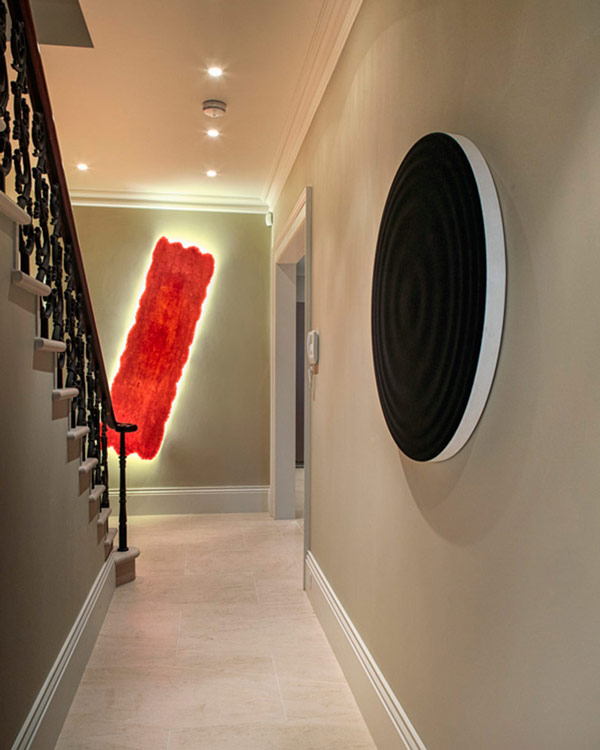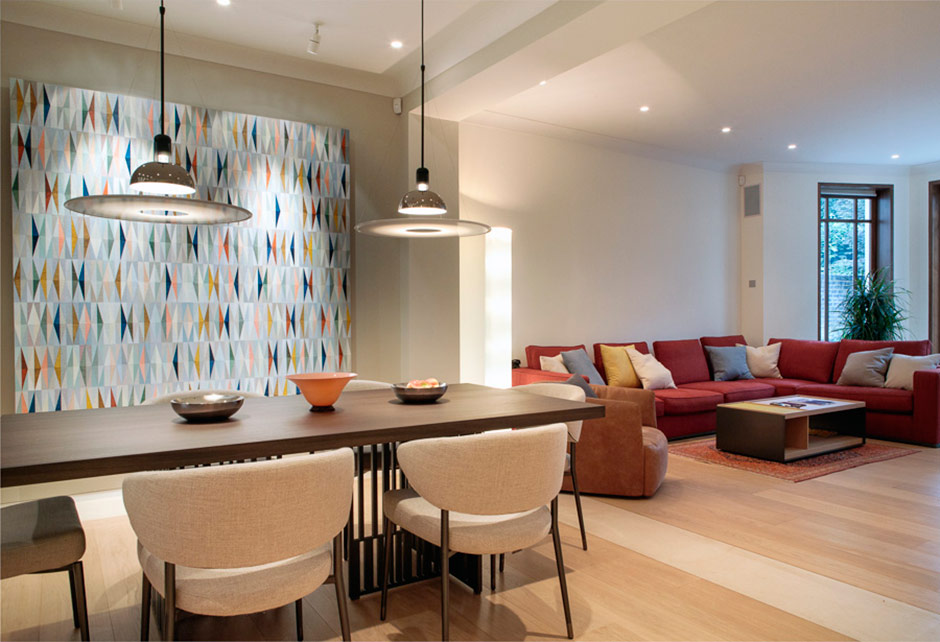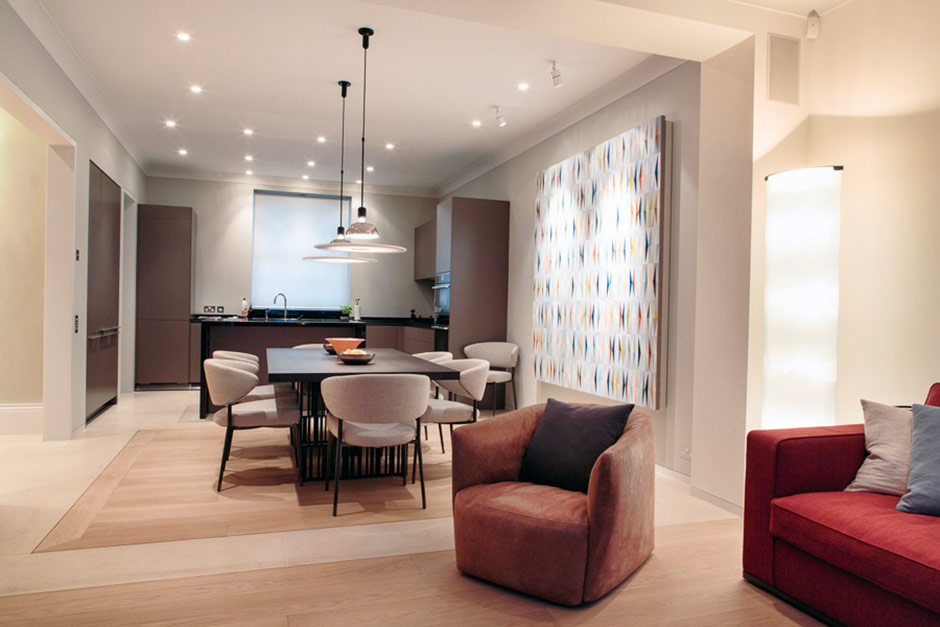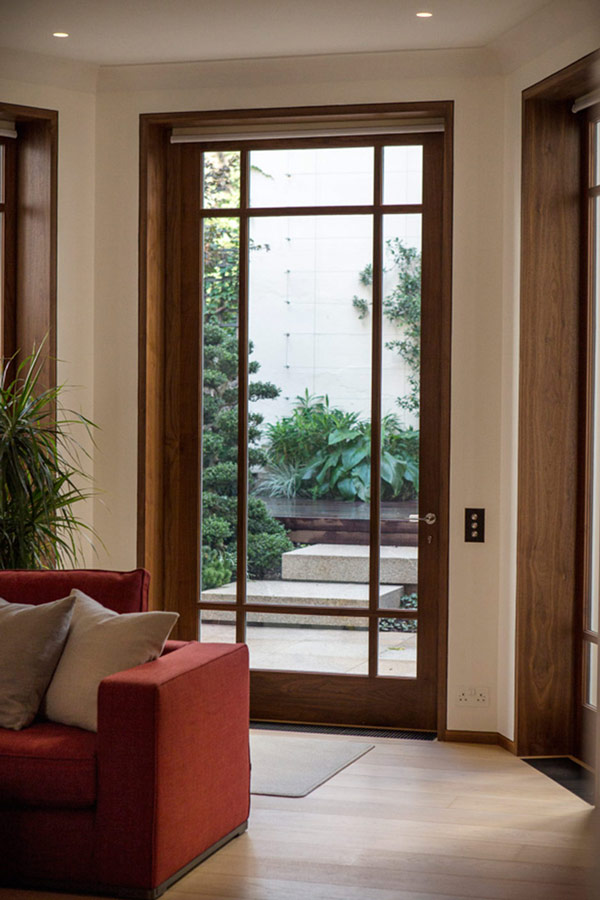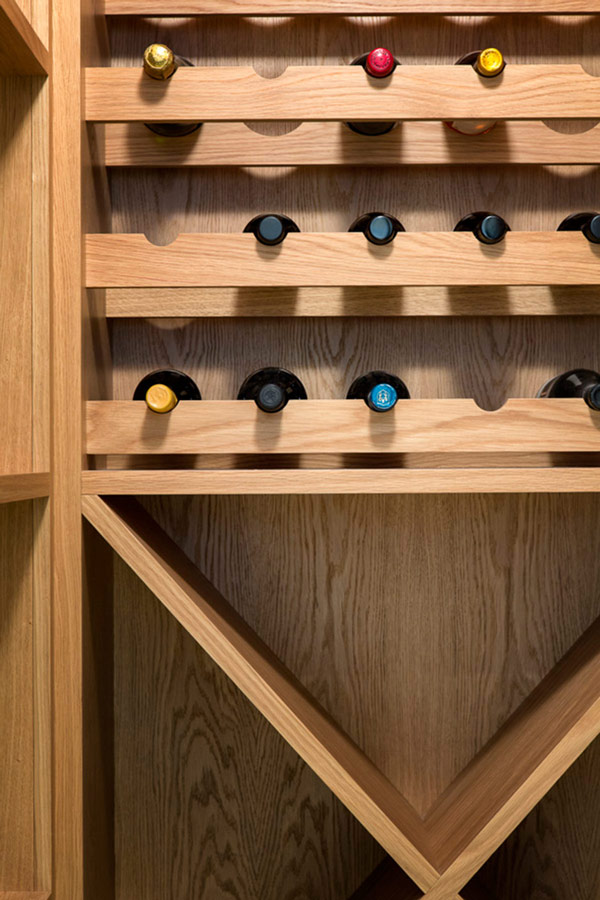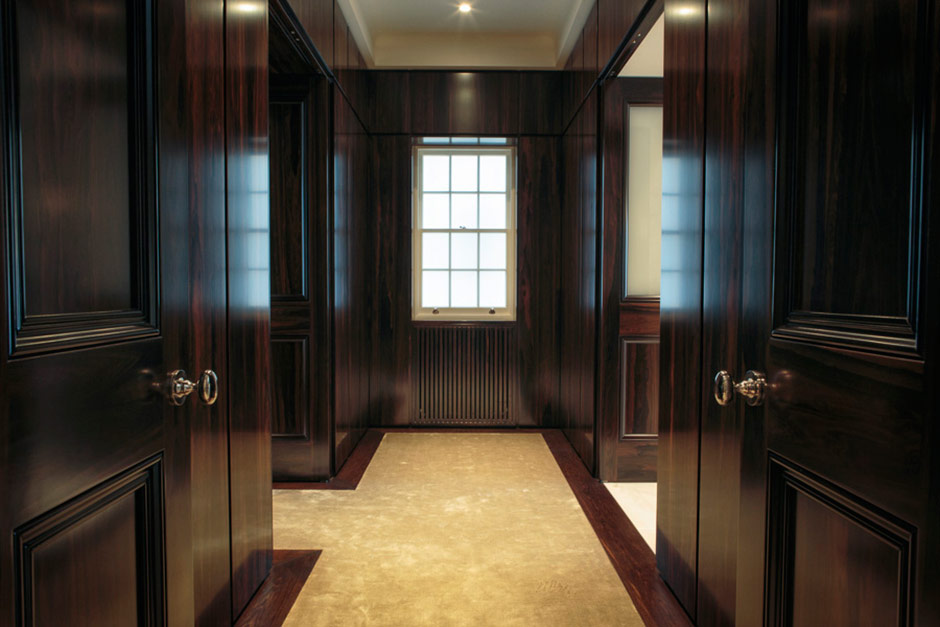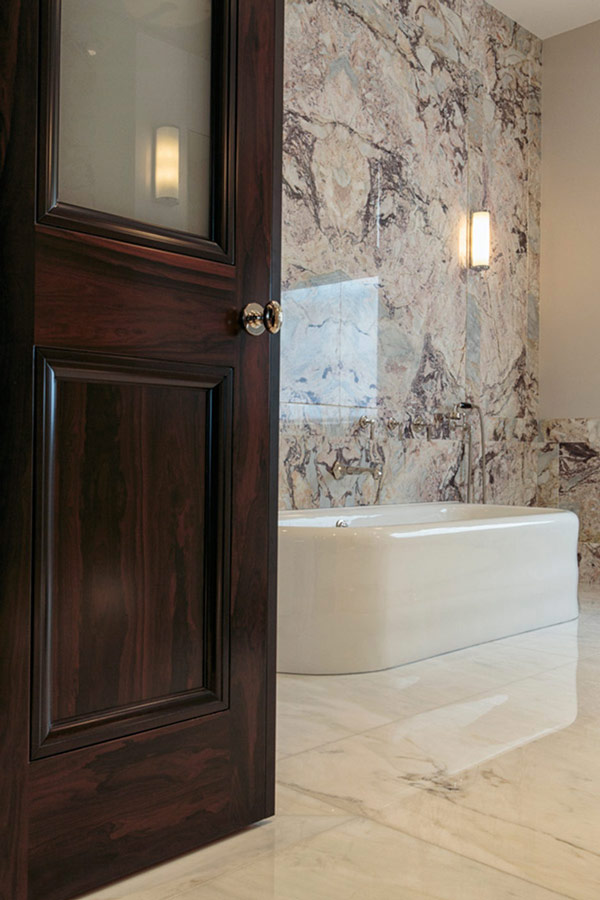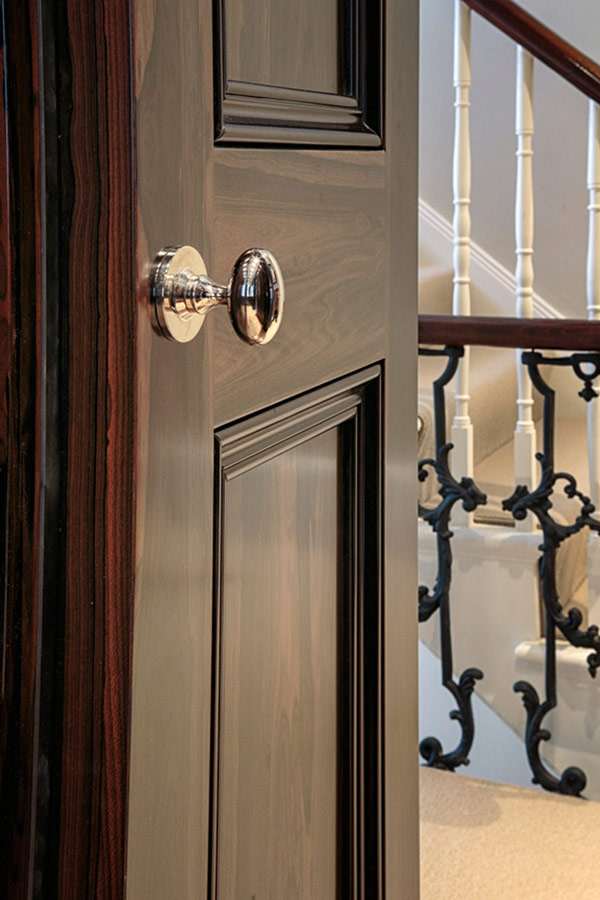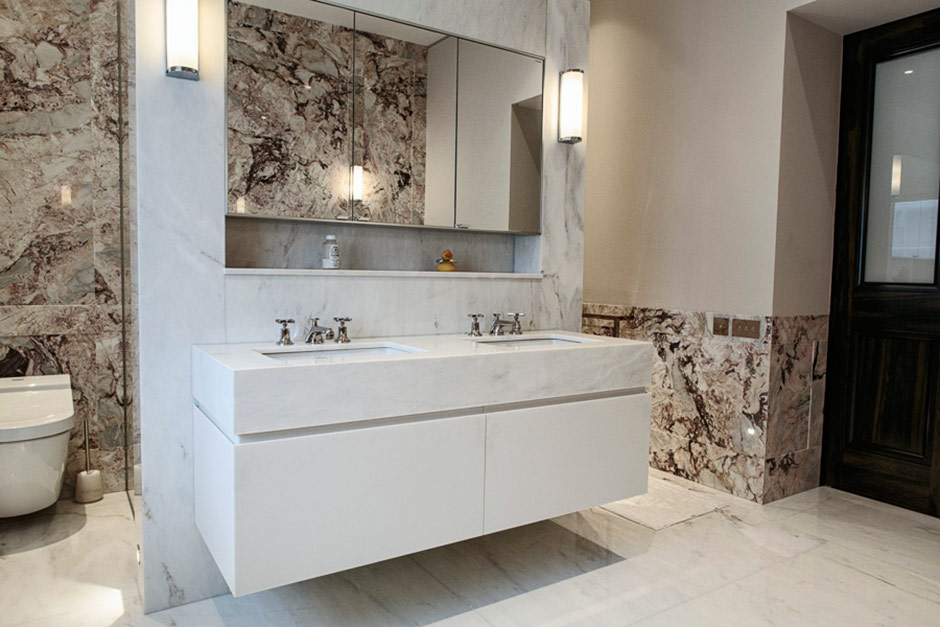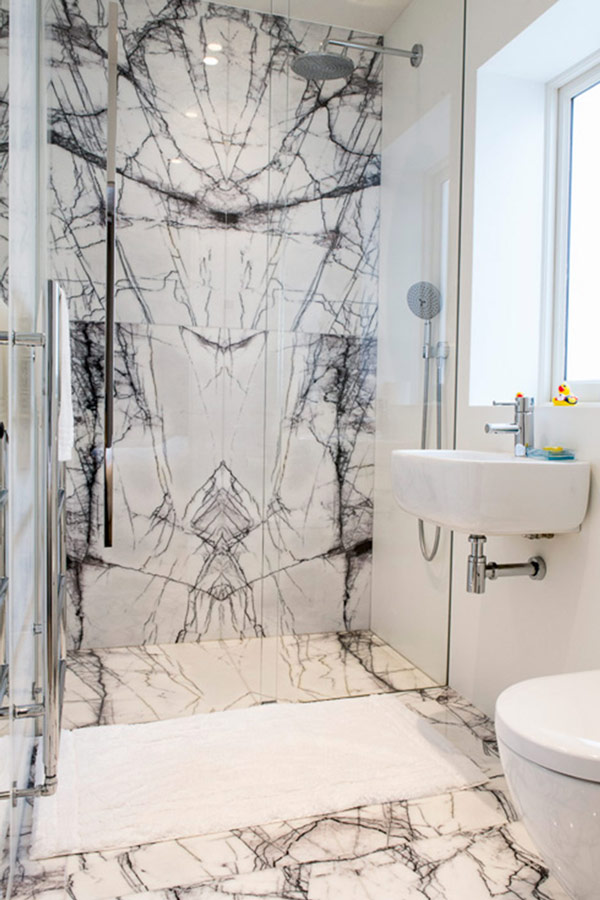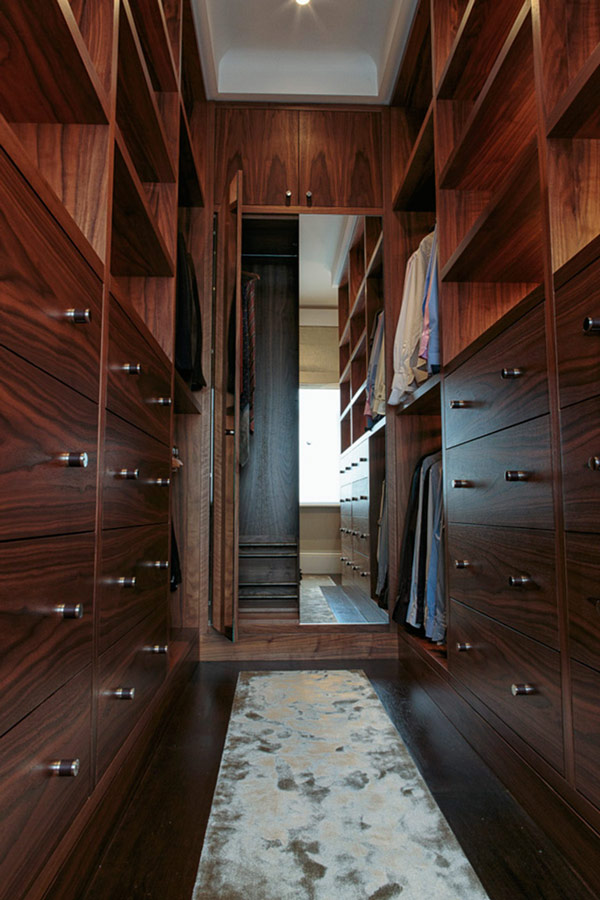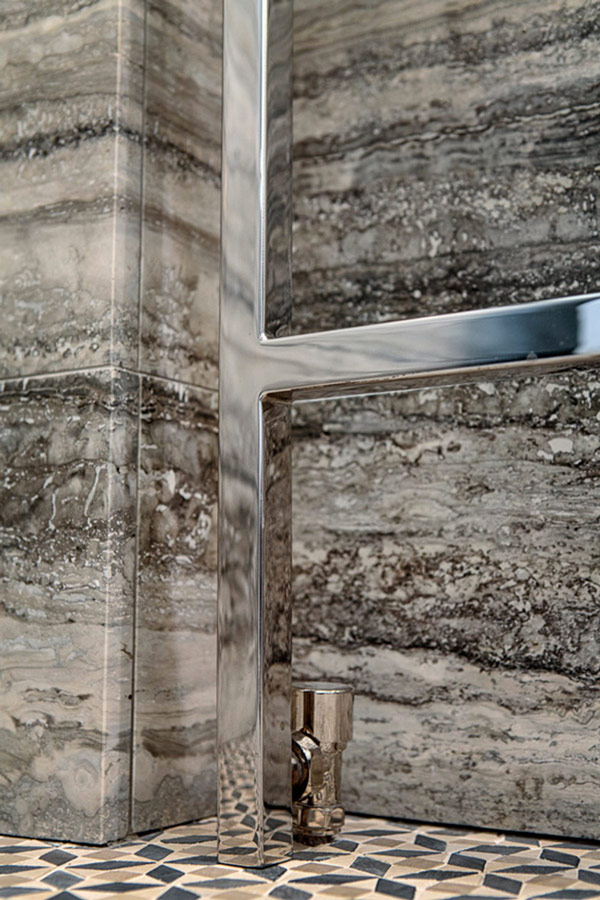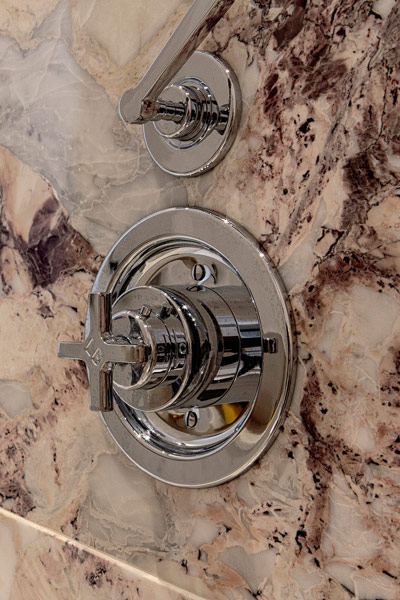 © MRJ Rundell Associates Ltd