West Buckland School
Selected Awards:
RIBA Award Winner 2011
RICS Sustainability Award Winner 2011
This new Arts and Design building at West Buckland School in Devon demonstrates that sleek modern design can go hand-in-hand with energy-efficient environmental design and 21st century education facilities. The building provides a social gathering space, state-of-the-art theatre and technology facilities and beautiful north-lit art studios with views over the Devon countryside.
The building has a cross-laminated timber panel construction allowing the wooden structure to be left exposed in many places contributing to the natural warm feel of the building. The services are intelligent meaning much lower running costs for the school. The building has a tiny estimated annual CO2 emission of 8.1kgCO2/m2. The building achieved an 'A' rating on its energy performance certificate.
The exterior is clad in untreated larch which has weathered to a silver-grey colour, echoing the stonework of the original Victorian school building.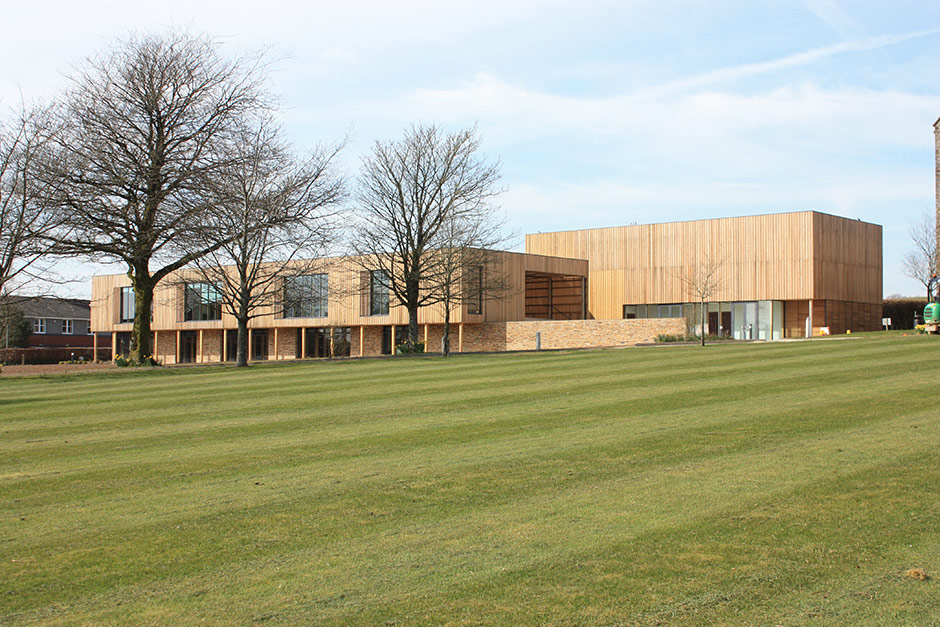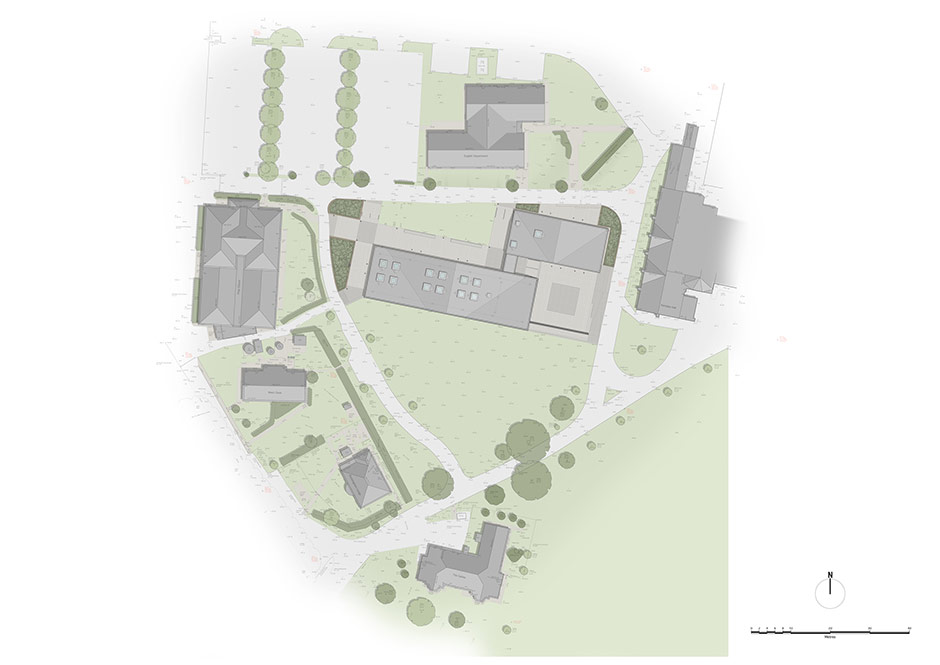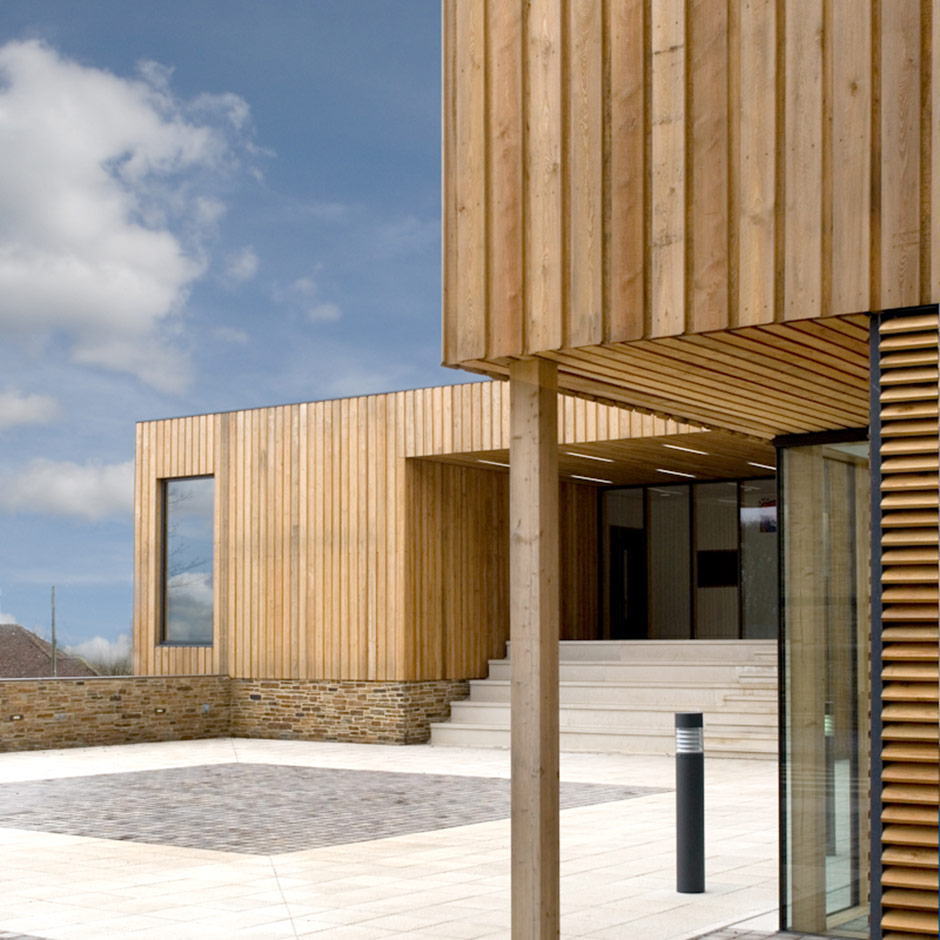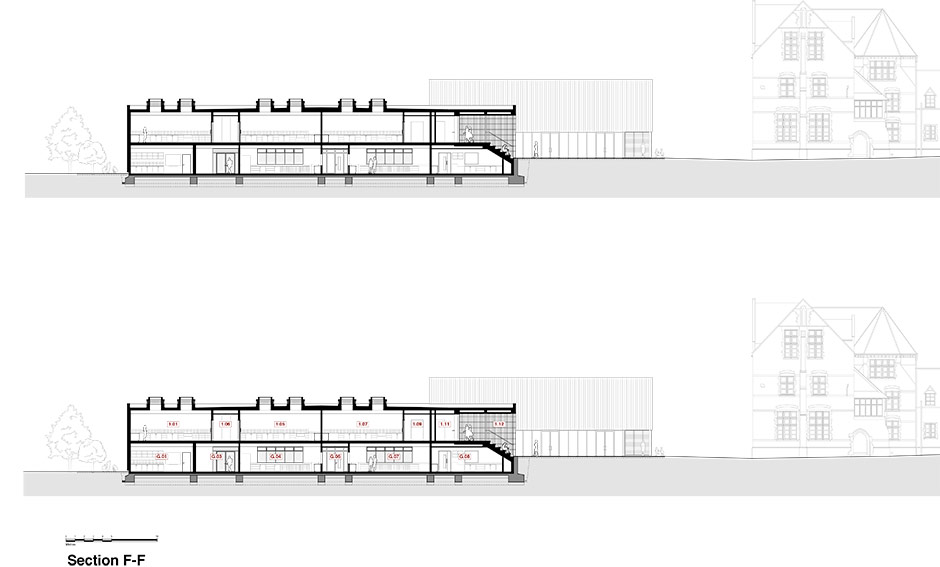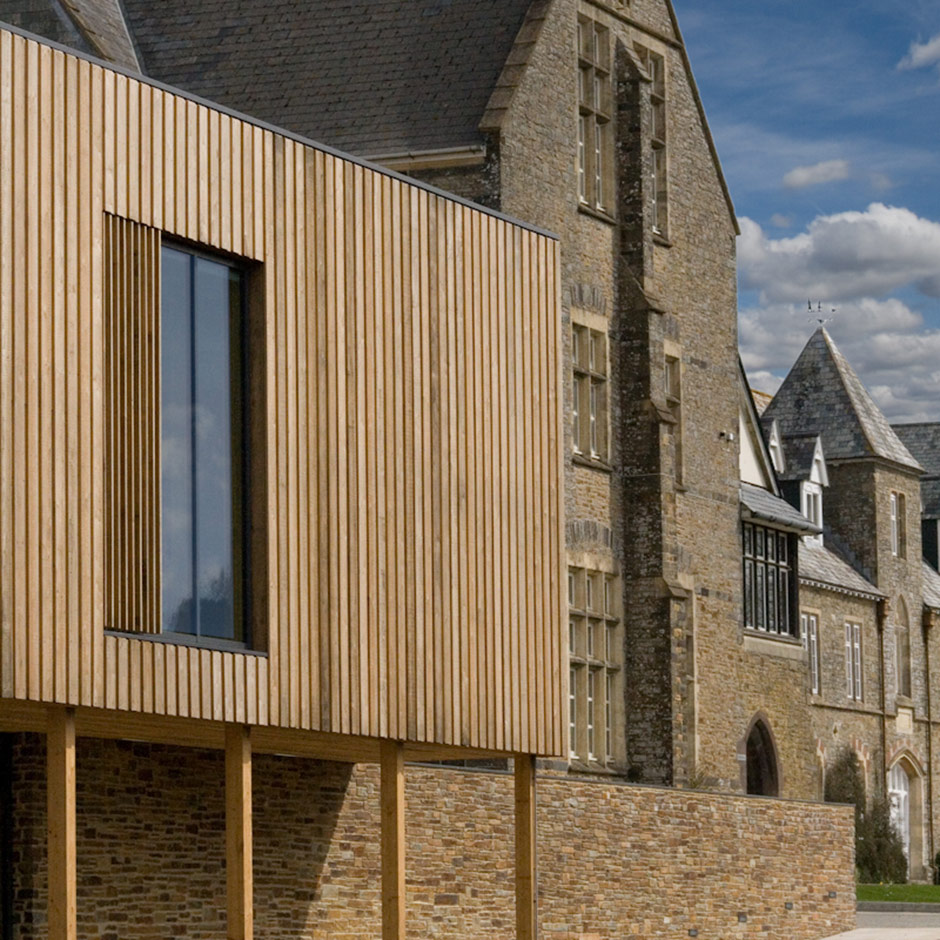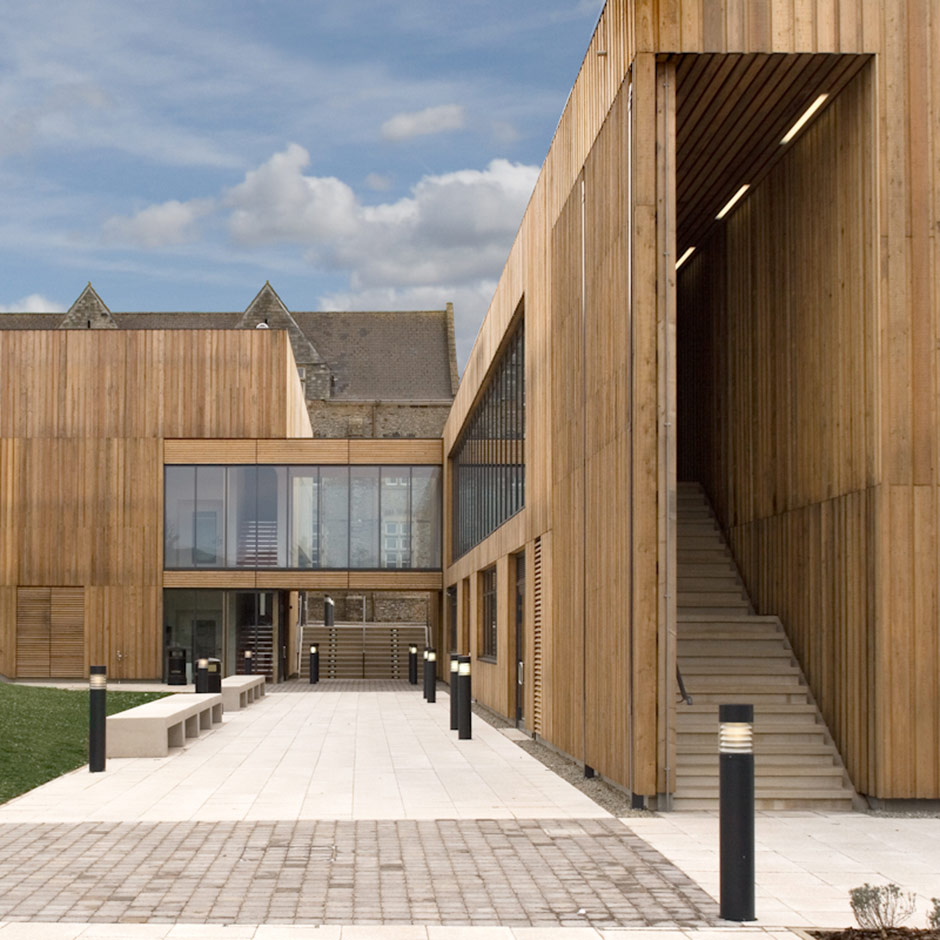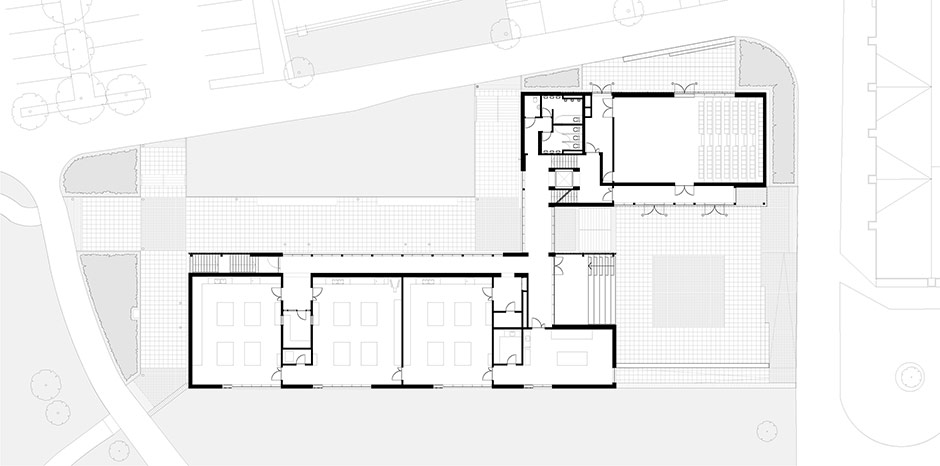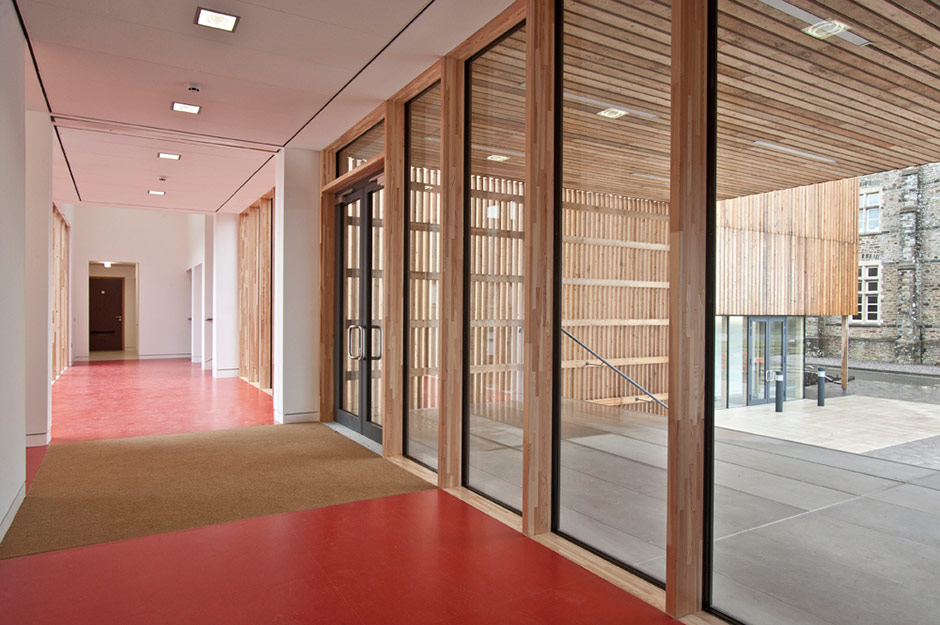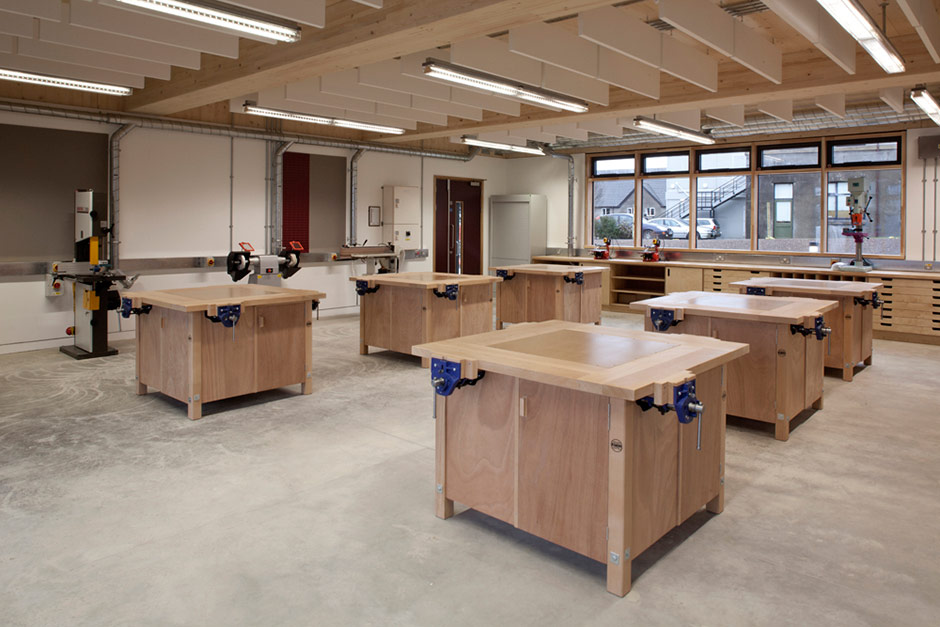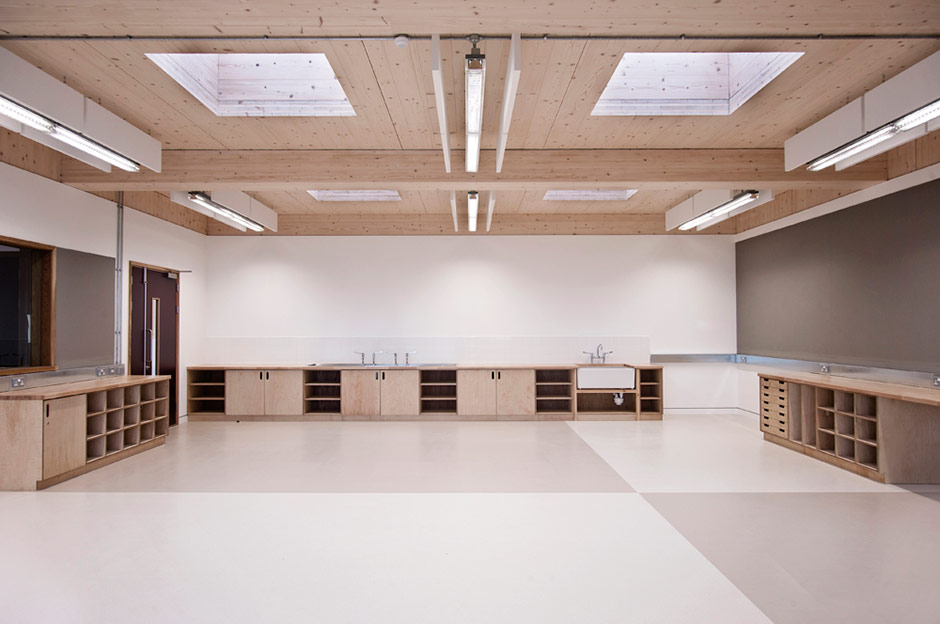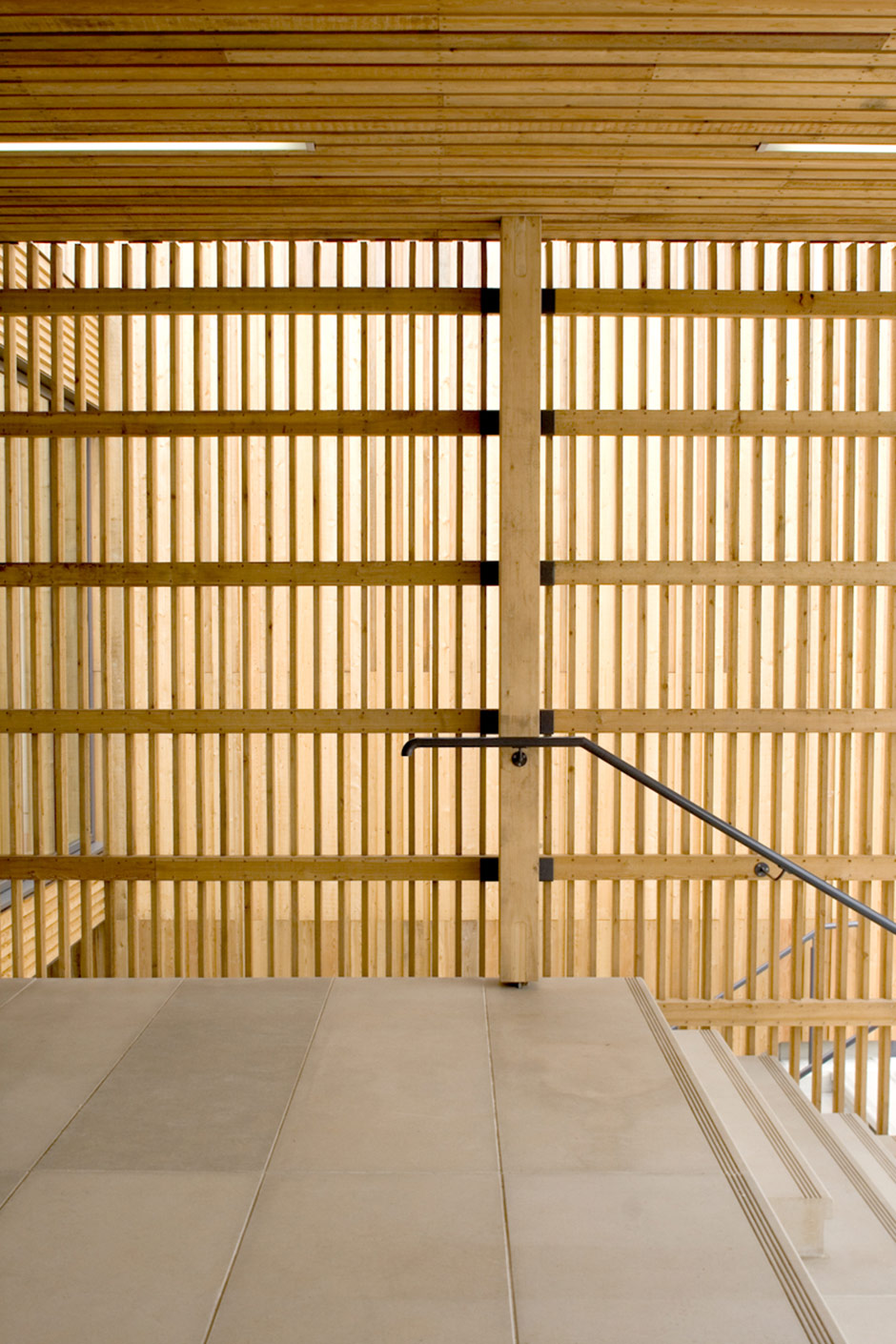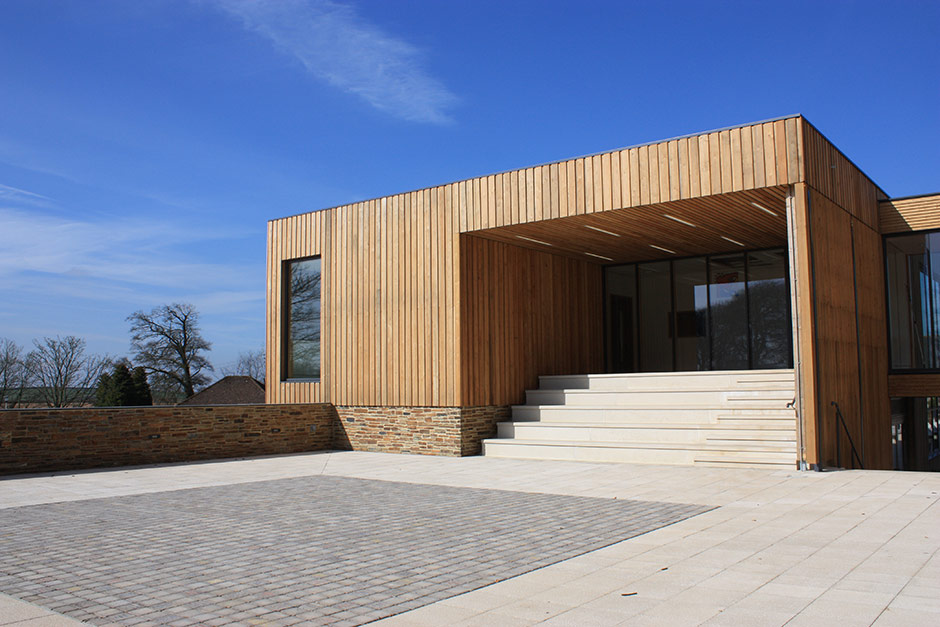 © MRJ Rundell Associates Ltd